Could Trumps government shutdown be considered extortion
How Will the Trump Shutdown Affect the Military? (UPDATES)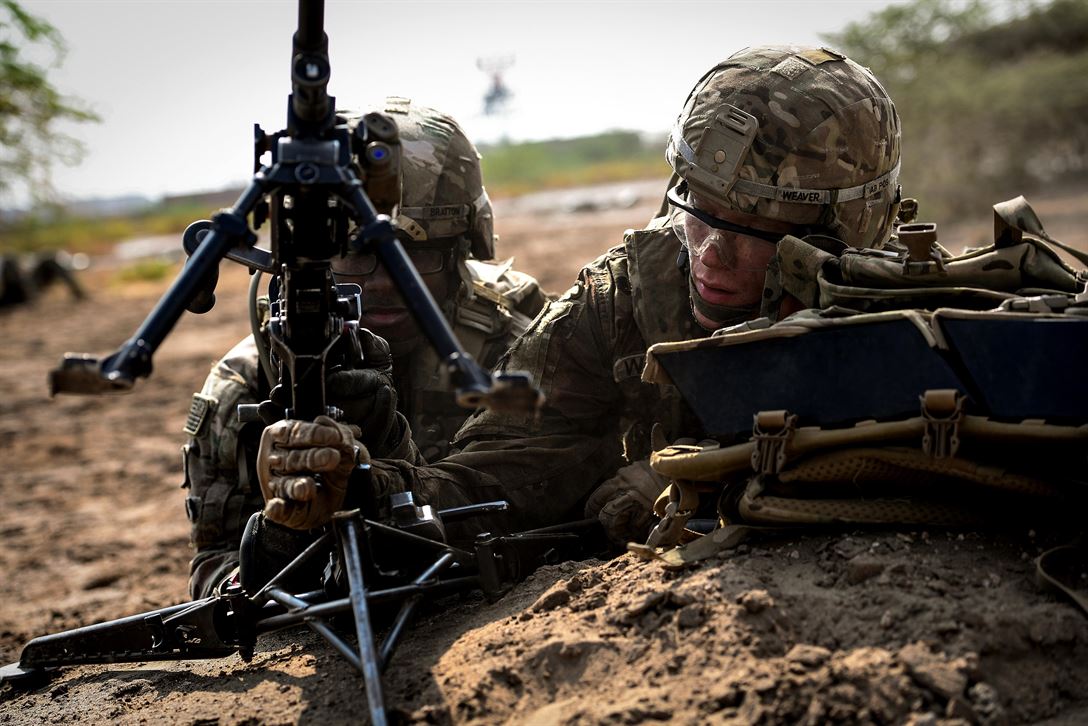 (Final) UPDATE (on the AFN issue):
Dana W. White, chief spokesperson for the DoD has issued a statement:
Despite the government shutdown, DoD determined the operational necessity of television and radio broadcasts constitutes them as essential activities…We will continue to find solutions to support our troops at home and abroad. Congress must come to a resolution, support our troops and pass a budget soon.
Thus, our troops overseas and on ships will be able to watch the NFL's conference championship games.
Update II:
Many U.S. military personnel overseas may still be able to watch the NFL's conference championship games Sunday – despite the halt in broadcasts by the American Forces Network (AFN).
The Washington Post:
In its place, the NFL will provide access to its streaming service, NFL Game Pass, at United Service Organizations facilities worldwide, an NFL spokesperson said Saturday afternoon. The league said it was working on additional means by which other troops also could watch the games.
UPDATE I:
While Congress could take special action to minimize the impact of the government shutdown (see below), it is not clear if such action could extend to restoring the services of the American Forces Network (AFN) that provides US radio and television news, information, and entertainment programming to active, guard, and Reserve military service members overseas and aboard Navy and Coast Guard ships.
As it stands now, according to the Pentagon, AFN will not be operating during the shutdown.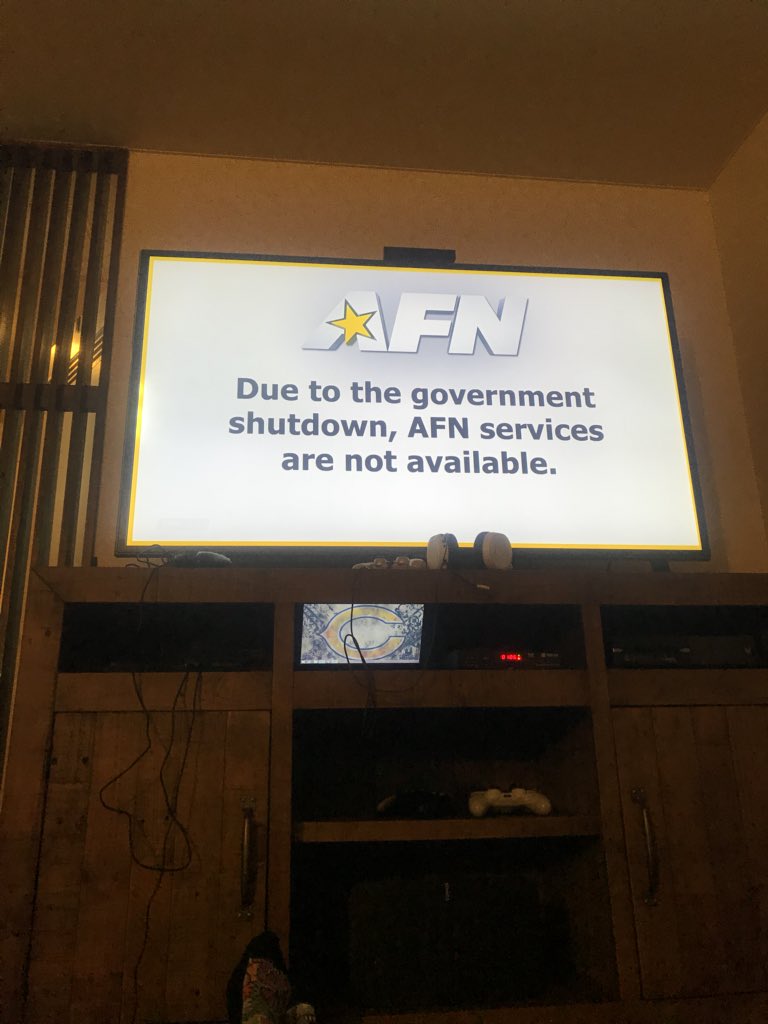 This means that U.S, military personnel overseas may not be able to watch the NFL's NFC and AFC football championship games.
The Stars and Stripes reports, "It wasn't immediately known Saturday why AFN went off the air completely. In October 2013, the last time the federal government shut down, AFN maintained news and some radio services."
ORIGINAL POST:
As the Republican Congress was racing towards a government shutdown, president Trump tweeted:
A government shutdown will be devastating to our military…something the Dems care very little about!
According to the Daily Beast, Trump also privately whined that the shutdown might keep him "from attending a glitzy inauguration anniversary bash and fundraiser set for Saturday at his Florida getaway Mar-a-Lago."
No comment on the latter.
But, really, how will a government shutdown – if it continues — affect our national defense and, more specifically, our military personnel?
The New York Times cautions, "President Trump and other top Republicans are repeatedly — and misleadingly — warning that a shutdown would incapacitate the military."
Recalling the 2013 government shutdown, the Times points out that the 1.3 million active military personnel were not furloughed then, that less than half of its civilian personnel were furloughed and that they were all paid through the shutdown.
The Times adds that legislation to do the same this time has been introduced in the House and that "as commander in chief, Mr. Trump could also theoretically exempt anyone and [any] activity he wishes to avert the 'devastating' effect he claims a shutdown will have."
NBC News reports:
In fact, a government shutdown would likely have little impact on members of the military, especially if Congress takes action to minimize the effects as it has in the past. Some civilian employees and contractors could still feel the pinch, however.

…for members of the military, it would be business as usual. That's because the government exempts federal employees whose job is considered essential to national security, which includes not only the military, but border patrol agents, doctors, and TSA screeners, among others.
NBC News adds:
Trump is well aware of these exemptions. Days before the last shutdown, in 2013, he complained on Twitter that warnings that it would have a significant effect on government functions were "lies" because "all essential services continue," which seems to directly contradict his current "devastating" rhetoric.
Before the 2013 shutdown began, President Barack Obama signed the "Pay Our Military Act," which ensured that members of the military were paid.
NBC News: "It seems reasonable to expect Congress would pass a new version of Pay Our Military Act again as well, which would make the overall effects less disruptive."
But what does the Department of Defense have to say about "the military sky is falling" alarms?
Secretary of Defense James N. Mattis:
The Defense Department will continue its mission to defend the people of the United States, American allies and U.S. vital interests around the world during the government shutdown that began at midnight…

We will continue to execute daily operations around the world – ships and submarines will remain at sea, our aircraft will continue to fly and our warfighters will continue to pursue terrorists throughout the Middle East, Africa and South Asia…While training for reservists must be curtailed, active forces will stay at their posts adapting their training to achieve the least negative impact on our readiness to fight.
The Pentagon "will, of course, continue to prosecute the war in Afghanistan and ongoing operations against Al Qaeda and the Islamic State of Iraq and Syria, including preparation of forces for deployment into those conflicts," says deputy secretary of defense, Patrick M. Shanahan.
Of course, there will be some hardships for military personnel and their families. Secretary Mattis is well aware of such: "I recognize the consequences of a government shutdown…You have my personal commitment that the department's leadership will do our best to mitigate the impacts of the disruptions and any financial burdens to you and your families." he writes in a memo, and concludes, "Steady as she goes – hold the line. I know the nation can count on you…Stay alert."
We know that the U.S. military will do just that, but it is also about time that our military, and the nation, once again can count on our so-called leaders.
For more information on how the Department of Defense plans to continue to perform its mission during the shutdown and mitigate its effects on our military and their families, please click here.