Does reading make your mind extremely lazy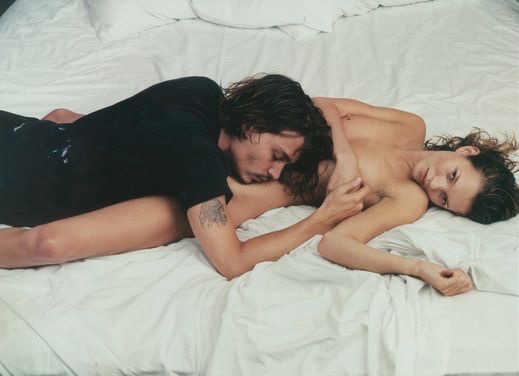 This summer, I almost fell in love. This is a courageous confession and I will say no more. (Love, like sex, is mine and mine alone b*tchez!) Somewhere around month two of our cross-Channel-tryst, I started feeling it, that very familiar, endorphin-laden high that I had practically laid a crest on, gradually transforming me into a big, dumb glob of mush. For months, I wasn't particularly good at doing anything except chatting on WhatsApp, jumping on trains for romantic getaways, daydreaming while roaming the streets, daydreaming over bucketloads of rosé and just being a giant, walking waste of space.
Yeah, summer 2015 was fun.
Having returned back to my usual jaded self (don't fret, no real damage was done and we remain friends), I realize how unconducive said feeling was to both my cerebral skills and performance levels. I mean, how could I focus on work, with a beautiful bouquet of flowers being delivered to my desk? How could I meet my deadline, when I was spending every evening FaceTiming? How could I take my Monday morning meeting seriously, when I had just hopped off the Eurostar thirty minutes before?
The summer is now over. The high has lifted. Technically, I have nothing to show for it, but a few photos, some travel memorabilia and some wistful memories of my last months in Europe. Given this low return on emotional investment, I can see why one might deem it unworthy to plunge themselves into a gamble where they have so little control and no surefire guarantee of success. I also start to wonder if people, as they get older, might subconsciously prevent themselves from falling in love in order to avoid disrupting their diligent career paths? Perhaps, this is why so many New Yorkers are eternally single – perhaps, they are simply shielding their 50-hour work weeks and sky-high performance levels by avoiding anything that might throw them off-kilter?
(Take that, Carrie Bradshaw.)

And yet, after spending four months teetering at the brink of love (or, maybe, I was actually there, who knows?), I will tell you with certainty that no success tastes as good as that hyperactive buzz on the bottom of your stomach feels. It may have been the most unproductive of times, the most professionally unfruitful of times, but it was also the best of times. That said, I will take being in love over a promotion any day. Also, in the best-case scenario, after the butterfly herd departs and the dramatics fade, aren't you supposed to bring out the best in each other, productivity levels included?
I would love to hear from you guys on this. LET'S TALK ABOUT IT!
PARTY DON'T STOP! YOU MAY ALSO LIKE